Iron Maidens have been providing commercial laundry services to hotels in Staffordshire for 14 years to a wide range of clients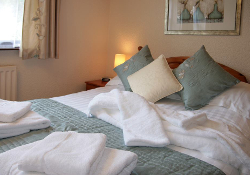 Our team are experienced, professional and well equipped for every day to unusual tasks, so you can rest assured when you choose Iron Maidens Commercial Laundry you will receive an excellent laundry service.
Linen Hire service available for Residential / Care Homes and Student Accommodation Providers
Serving you with a high quality commercial laundry service. We have dedicated stock to suit all your needs, backed up by our supremely timely and reliable delivery service to all Staffordshire businesses.
Iron Maiden offers a range of laundry services residential / care homes and student accommodation providers. These include:
bed linen laundry
towel laundry
restaurant laundry
kitchen laundry
nightwear and pyjamas
Let us manage your laundry needs so that both your guests and staff can benefit from freshly laundered rooms, bathrooms and restaurant facilities.
For events and functions Iron Maidens also offer a full linen rental service for any additional stock you may require.
Excellent Customer Service
As our dedicated team have many years experience in the laundry services we care about our excellent reputation.
FREE Delivery and Collection
We will collect and deliver free of charge on a pre selected day agreed with yourselves.
Satisfaction Guaranteed
Our aim is to provide an outstanding laundry service and deliver your linen crisp, clean and beautifully laundered.
Just relax and let us do all the work!
It's simple. We lighten your load, we take care of everything, and if it can be laundered we are the team you need!
Contact us
If you'd like to discuss your specific requirements and find out more about us please call Sharon Bridgett on 01782 633765.
Iron Maidens have been responsible for the laundering of all our hotel and private function linen for the past 2 years. During this time we have found their service and standard of cleaning to be excellent. We would not have any hesitation in recommending them as a laundry service to any potential clients.

The hotel inspector from AA came last week and he loved the linen and asked who we used! I told him we were delighted with Iron Maidens.

I would just like to take a few moments to praise your company on excellent service standards. We have never had any problems with our linen that you have sent out, it is always 5* standard. We have never had to reject any linen as it always look and smells fresh and clean. The staff who you send to do all our collections and deliveries are always polite and very helpful it is a pleasure to have them on site. We have found that nothing is ever trouble for the staff at Iron Maiden. Please pass on our thanks for the excellent service that they continue to give us here they all deserve it.

We started to use Iron Maidens in the summer of 2016 when the university operates it's Summer Conferencing from June to end-August. This period requires a quick turn-around of over 400 bedding packs per week; we have received excellent, reliable and efficient service from them throughout the two summers we have worked with them.

I would just like to say thank you for all your hard work and support over the last 3 years.  You have given us a wonderful service.  I am leaving today for pastures new but would like to wish you continued success for the future.

Following our six months review last week, may I re-iterate how pleased we are with the way things are going.  The service has been very efficient and reliable and your people are a pleasure to deal with - amenable to special requests and helping resolving any issue quickly and competently.  We are very happy we made the change to Iron Maiden.

Sharon, how kind of you to let me know that you are pleased to be working with ourselves. But I feel it should be me thanking you! As I mentioned to Dan, we are very grateful for your consistent support, over the past few months in particular when I know your resources must have been really stretched, and all the feedback I get from my clinical team is that your work is exceptional. Let's hope we can arrange that visit to Iron Maidens in a few months so that we can meet your team and see the laundry process in full swing. Thanks again.